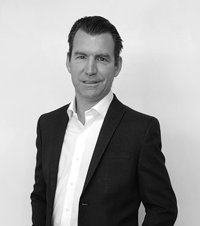 Stephen joins Method from start-up bank GBB, where he was Chief Lending Officer. Before that, he was Head of Business Banking Strategy and Head of Commercial Underwriting at Atom Bank, and has held roles at Santander and Lloyds Banking Group.
Stephen aims to bring his lender experience and skills to Method's senior leadership, which the company considers necessary for the next level of its expansion.
The appointment allows current Managing Director Mark Robertson to refocus on his main role as MD of parent company, Robertson Simpson Group. However, Mark will continue to assist in delivering the Group's vision for Method.
You can read more about Stephen and our upcoming plans in Bridging & Commercial
We're here to help!
Method xi – the cutting edge panel management software solution. Method guarantees a clear, consistent, and reliable valuation service that minimises risk to your loan book.
If you would like to see how method can help your business, get in touch via email admin@method-vm.co.uk or call us on 01642 269 306